iOS Tutorials
Enable Youtube Picture in Picture mode for iOS 14
Here's how to Fix Picture in picture feature in iOS 14 using Shortcuts
Many people don't really know how to enable youtube picture in picture mode iOS 14, so here's a tutorial.
Picture in picture is one of the main features that comes with iOS 14.0 major update. This feature basically allows you to play videos anywhere on the iPhone screen. Originally, this feature works with all videos streaming apps like Youtube, Netflix, etc.
As google has been offering this feature on "Youtube Premium", which is a paid service. Since iOS 14.0 release, Google has been working hard to patch this feature to prevent playing Youtube in "picture in picture" mode for free.
Even if you have Jailbreak on lower iOS versions, and you installed a tweak to enable youtube picture in picture mode it won't work.
So here is some work outs to enable Youtube picture in picture mode for iOS 14:
Subscribe to YouTube Premium:
With all said, if you want to get the official picture in picture feature on Youtube the easiest way is to subscribe in YouTube Premium. By subscribing to this service, you will get "Picture in Picture" directly from the Youtube app without copying the video link into another browser, or without using Shortcuts.
Use Apple's Shortcut:
However, if you don't want to pay YouTube a monthly subscription, here's a quick fix for you! Thankfully, a developer scripted a shortcut that will open the video in another video streaming service. As a result, you will be able to stream it in "Picture in picture" mode with no problems.
Install Youtube PiP Shortcut:
Download Scriptable from the AppStore.
If it's you first time using Shortcuts App, you will need to install a shortcut first before adding this one.

"Lunch Shortcuts App → Gallery → Choose any Shortcut → Add Shortcut"

Also, you want to allow installing Shortcuts from untrusted sources.

"Go to settings → Shortcuts → Allow Untrusted Shortcuts"

Now, open Shortcut's link in Safari and click on "Get shortcut", you will be transferred to shortcuts apps, click on "Add Shortcut".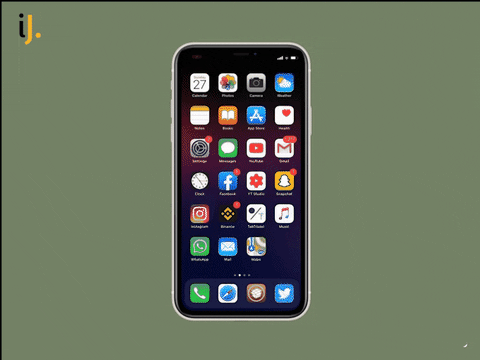 How to use Youtube PiP Shortcut:
Now you are all set to go, "open any YouTube video → click on the little arrow at the top "Share Button" → select More → Scroll and select Youtube PIP → Click on the pip icon" and the video will start playing in "picture in picture mode"
Important Links: